Plantronics W720 & CS520 Resource Page
Wireless Headsets for the Radio Amateur
Ham's Resource Page Back to K5PA Main Page Last Update On: 6/7/2022
UNTETHER YOUR MEMORIES!, Remotely Operate Your Icom Message Memories January 2021, PDF Link
CQ Magazine, January 2021 Issue, Written by Gene Hinkle, K5PA & Jim Millner, WB2REM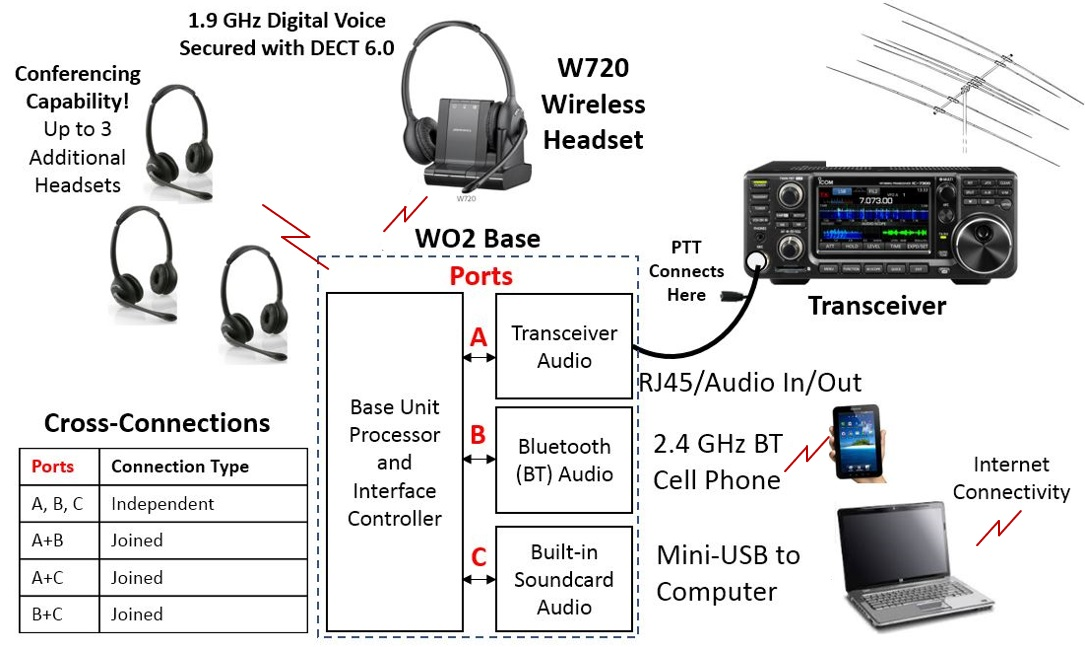 UNTETHER YOUR MEMORIES!, Wireless Relay User Manuals Newest, PDF Link
Reference Manual Created by Gene, K5PA
BEYOND UNTETHERED! Operate Your Station, Cellphone, and Remote Simultaneously with a Wireless Headset (PDF file) Newest
CQ Magazine, October 2018 Issue, Written by Jim Millner, WB2REM & Gene Hinkle, K5PA
Go UNTETHERED! Operate Your Station with a Wireless Headset (PDF file)
CQ Magazine, September 2017 Issue, Written by Jim Millner, WB2REM & Gene Hinkle, K5PA
The JOY of Being an Untethered Ham Operator [Newest, PDF Link]
Plantronics W720 wireless headset & More
Presentation to the LARA Virtual Club Meeting, Feb. 25, 2021
Gene, K5PA, and Tom, KB5RF
Substitution Part Numbers for Obsolescent Vendors Newest, PDF Link
Alternate P/N for Vendors No Longer in Business
Foster 8-pin to RJ-45 Breakout Board Connections Newest, PDF Link
Easy Breakout Board for Microphone Connections
____________________________________________________________________________________________
Note: The W720 Base Unit Uses the Same Radio Connections Shown Below for the CS520, They are interchangeable but the W720 provides much more flexibility as described in these 2 documents:
#1 CS520 & W720 Cable Adapter Catalog Rev-20 for Various Ham Transceivers
(NEW 7/3/2020 PDF file)
#2 CS520 & W720 Part Numbers with Photographs & Sources ((PDF file)
RF Chokes for RFI Remediation - Tech Note (NEW 6/27/2020 PDF file)
Wireless Remote Control User Manual (PDF file) (UPDATED 3/3/2021)
- You can program the remote for Mode-1, Toggle (PTT), or Mode-2, Push-On/Push-Off, to CONSERVE BATTERY LIFE!
Wireless Push-to-Talk (PTT) Remote Control Wiring Diagram (PDF file)
Replacing the Headset Battery (PDF file)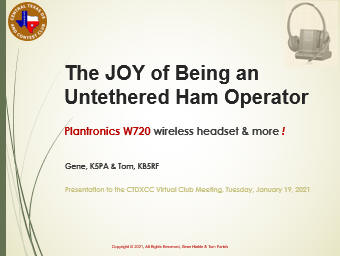 Replacing the Headset Ear Cushion (PDF file)
CS520 Audio Waveform Latency (Audio Path Time Delay) Measurements (PDF file)
Plantronics® CS520 User Manual (Complete User Manual, PDF file, 1.6MBytes)
- Headset Controls, (Page 15-16 Excerpts)
- Base Unit Controls, Including the Auto Answer Switch (Autoconnect), (Page 17-18 Excerpts)
- Conferencing Up to 3 Headsets, (Page 19 Excerpt)
Plantronics® W720 User Guide (Complete User Manual, PDF file, 2.7MBytes)
Plantronics® Downloads and Apps (Link to Plantronics® Hub for Windows/Mac)
DECT 6.0 Wikipedia™ Background Information A Must Read ! (Web Link)
DECT Security White Paper (PDF file)
DECT 6.0 for the USA Marketplace
DECT 6.0 technology (versus DECT) was developed for the USA market and meets FCC
regulatory requirements. Please read the DECT 6.0 Wikipedia Link above for
clarifications of how this technology has evolved and how it relates to usage
in other countries.
This resource page applys to DECT 6.0 for the USA. Validity to pure DECT
technology for other countries is open to experimentation by the amatuer operator.
Non-USA Amateurs should refer to the CS520 Part Numbers with Photographs and
Sources document for some additional insight.
Do It Yourself (DIY) Projects
#1 How to Connect CS520 to Cell Phones or Tablets (PDF file)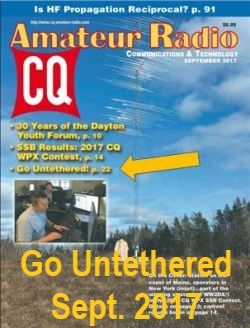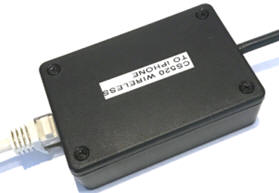 #2 How to Connect to 1/8" Phone Plugs (PDF file)
Connections to Computers, Sound Cards, ORB Control Device (RemoteHams)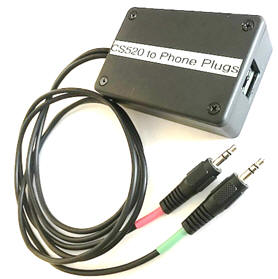 #3 Plantronics W720 or CS520 to Yaesu FT-991 or FT-857D Interfaces (PDF file)
Example of using Dual RJ45 Breakout Circuit Cards to Interface RJ45-Style Microphone Connections
Photo and Build credit Chris, KE8INO
#4 FLEX 6400/6600 Radio and/or Maestro to Plantronics W720 or CS520 Wireless Headset (PDF file)
Example of using Single RJ45 Breakout Circuit Card to Interface Radio 1/8" Phone Jack Mic and Headphone Connections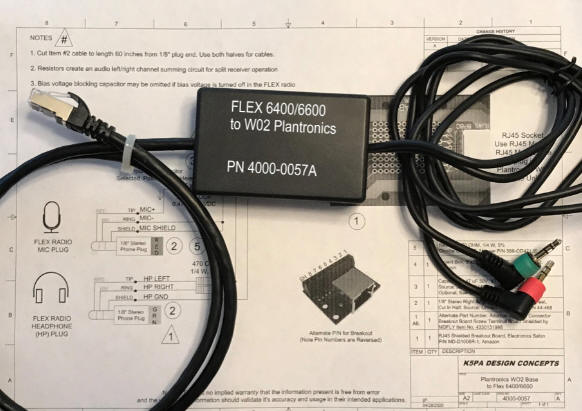 More to come...
Trade Marks and Credits
Plantronics® are trademarks or registered trademarks of Plantronics, Inc.

"Wikipedia" is a registered trademark of the not-for-profit Wikimedia Foundation, which has created a family of free-content projects that are built by user contributions.
Go to K5PA Website at https://www.k5pa.com