Mobile Operations
Mobile amateur radio means that the radios are installed in an automobile, truck, ship, boat, airplane, etc. I have installed my radios in several run-about boats and all automobiles. My latest installation is a TM- 144 MHz and 440 MHz dual band transceiver (both VHF and UHF). The antennae are mounted on top of my Pontiac Durango truck while the radio is mounted in the rear. The radio has a unique feature, common on today's radio that lets you separate the control panel from the radio. The control panel is very small and light weight and easily fits near the drink holders of the driver's console. I think the following pictures will speak a 1000 words.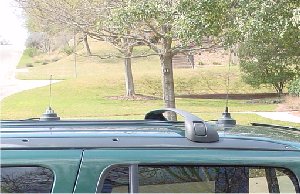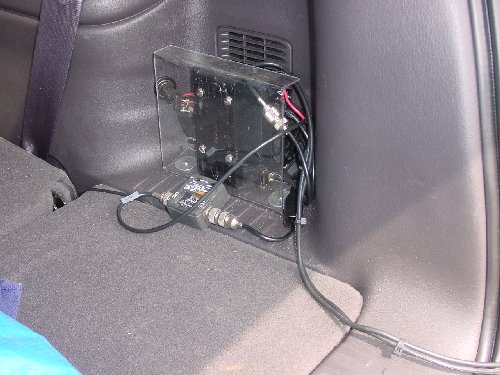 Durango top showing 440 MHz (left) and 144 MHz verticals The VHF/UHF Radio is mounted at the rear of the truck.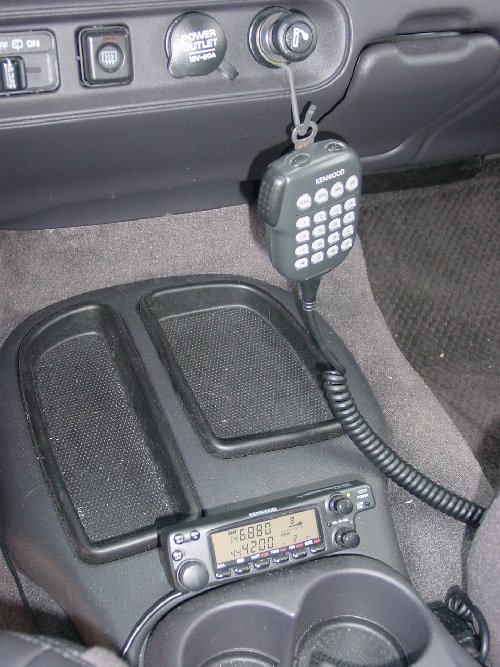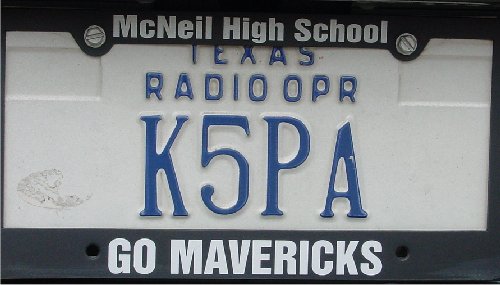 The radio control panel mounts neatly above the drink holder. Mobile radios need ham call sign license plates.
Notice the microphone hangs from a special hook connected to the cigarette lighter.