The Ham Shack, circa 2010
Here is my recently renovated ham desk. It took a while to figure out how to mount many of the station accessory units. Turns out, I used two small wood shelves available at Home Depot. But to allow for radio clearance of 7 inches, I drilled new holes on each support side so the lower shelf works.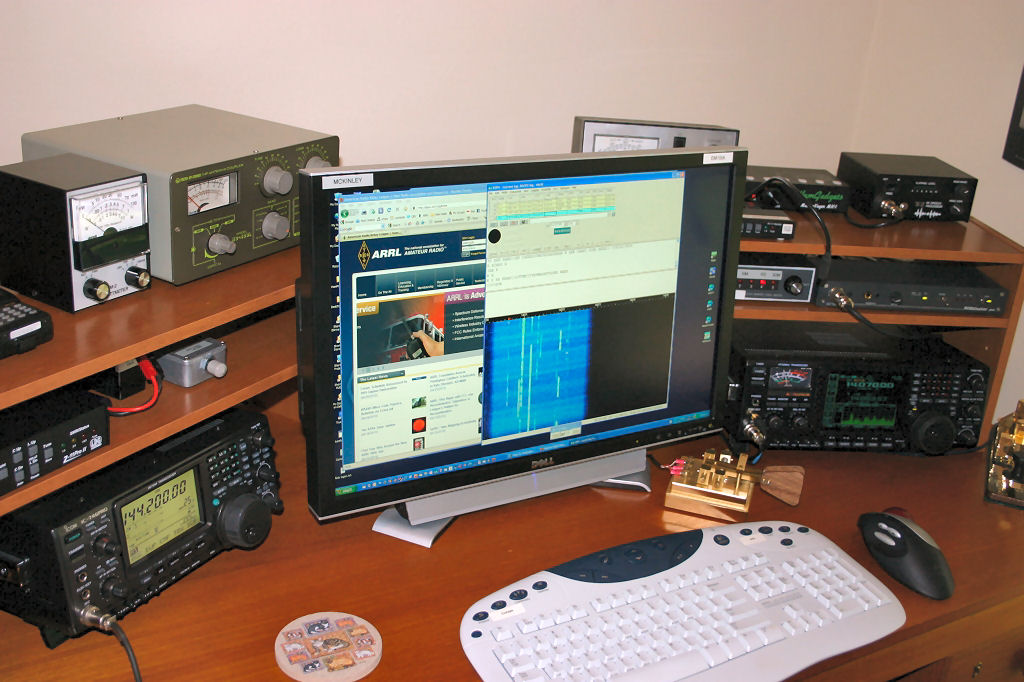 ICOM IC-756 Pro-III: HF and 6 Meters
ICOM IC-746PRO: 2 Meters and HF Backup Radio
Digital Modes: Mix-W, RIGblaster Pro, http://www.westmountainradio.com/RIGblaster.htm
CW: Ham Gadgets Master Keyer MK-1, http://www.hamgadgets.com/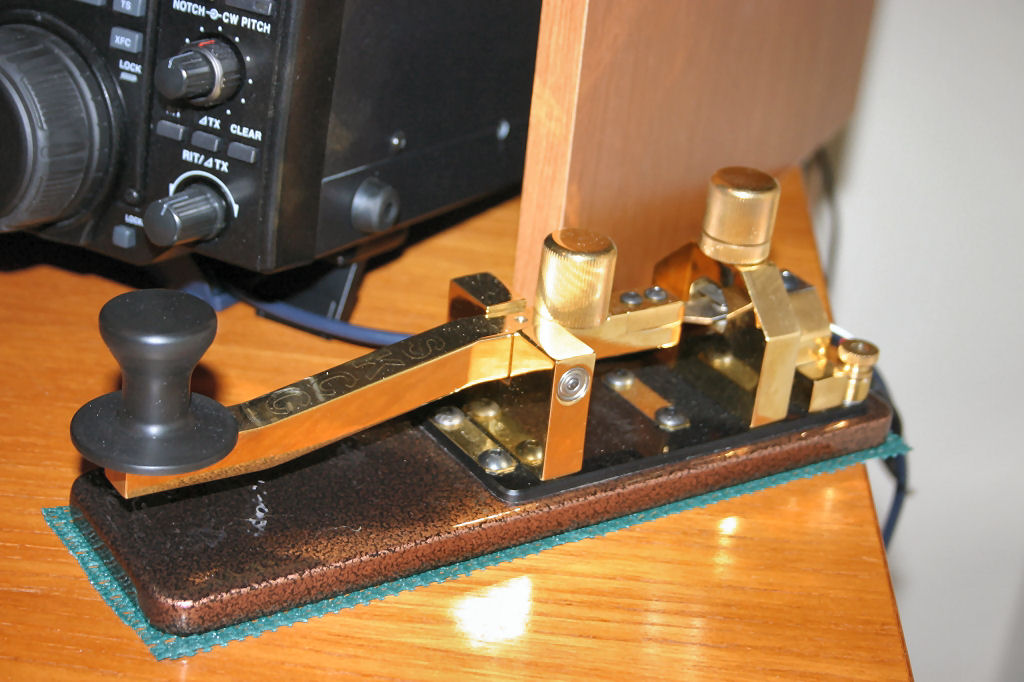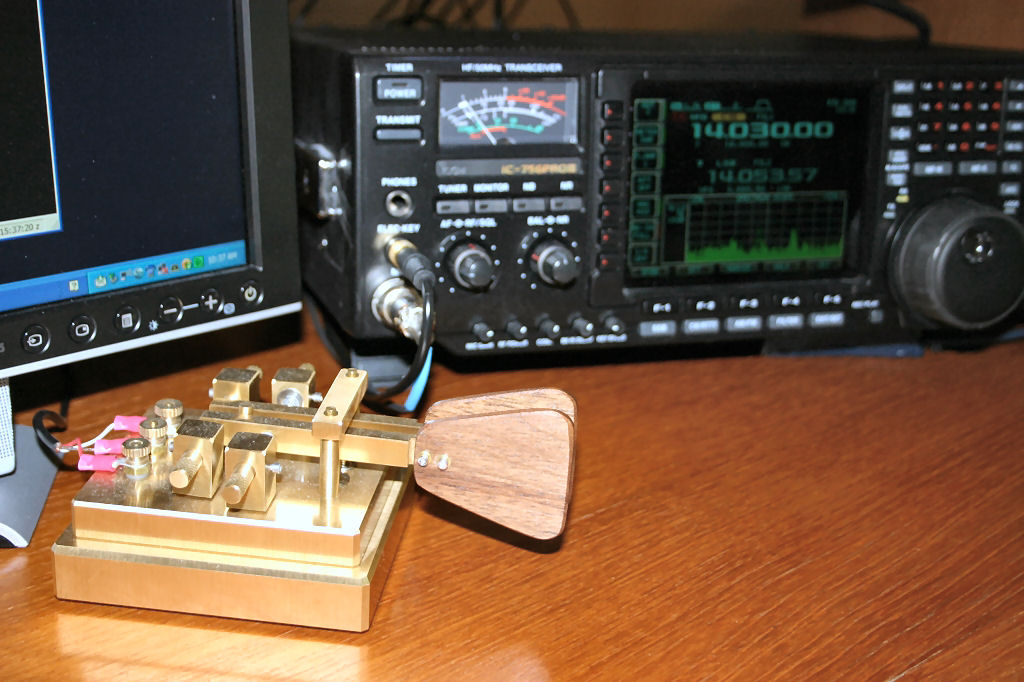 Couple of my favorite keys.
Straight Key: SKCC Club Key, NT9K Pro-Pump, http://www.skccgroup.com/nt9k/keyconcepts/keys.html
Paddle: K8RA P-4 Walnut, http://www.k8ra.com/